Film reviews are usually appended with some form of rating system, a scale designed to enable readers to identify how much or little the critic recommends a film. It comes in different shapes and forms aplenty, but its service—which is that to surmise, at the instance of a glance, the critic or reviewer's experience with a film—has always appeared, least to me, smudged around the edges. What are review ratings really for? Do they still, at this point, help more than ruin film discussion?
I'm rested on the cushion that is its primary purpose: convenience. Hence, the inclusion of ratings on our reviews. One of F.P.R.'s main goals is to put to the fore the discussion of local movies, and that entails plenty of things, one of which will have to be making the discussion as accessible to laymen/laywomen as much as possible. Ratings instantly reflect the reviewer's reception of the film, and, ideally, pique much interest in the readers that they are compelled to read on, both of which are perfect for this purpose. It's easier for the reader, but by no means the same for the reviewer.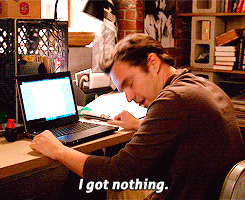 Tristan recently got flak for writing a 3-star review of Brillante Mendoza's Ma' Rosa, a film that, based on the pile of internet debauchery Tristan had shrugged off, is generally beloved. This attests to the fact that ratings aren't just a means to quantify the personal value a film gives the critic or reviewer, it's also a metric that, thusly, critics and reviewers must justify, as if articulating your thoughts alone isn't difficult enough. On top of that, at least here at F.P.R., we try to bring both insight and flavor to our reviews. A film critic/reviewer's life is no way about shitting on or putting films on a pedestal; it's a massive, unenviable undertaking.
(Quick aside: I enjoyed Ma' Rosa thoroughly, and disagrees that it has a weak script. Let me also clear up that every review we publish here is that of the reviewer alone; it's not a team consensus.)
Which brings me to the question of the week: do ratings in film reviews ruin film criticism? I can make a long list for either cases, but we want to hear from you.
Leave your thoughts in the comments!