One reason I hear from many is "for the experience"; one that, though I'm still at a loss of what it actually  means, seems sensible. There's a communal feeling to the entire experience of it: a plethora of purists; the proper showcase of films; the stretched discussions of films in between screenings; and what have you. Part of this "experience", then, I think, is the gradual immersion of one's self to first a community, and then a way of life.
That sounds too romantic, I know, and make no apologies for it. It's mainly because of this reason why the C.C.P. gets flooded with surges of film fans every year without fail.
The Cinemalaya Independent Film Festival is an annual film event that happens at the Cultural Center of the Philippines (C.C.P.).
But being an avid film festival goer for years now, I've noticed that there are more pragmatic reasons to go, too. Some go to these events at a professional capacity, which makes equal sense: key figures of the industry go to these events, so it isn't surprising at all to see talents, directors, and producers alike pitch by the sidelines. In fact, I think it's healthy. It's bound to make more films happen, and unknown talents become known.
There's also those who go to film festivals to support their idols, their peers, their family's work. The collective support from these people makes for a sturdy right leg for any film festival.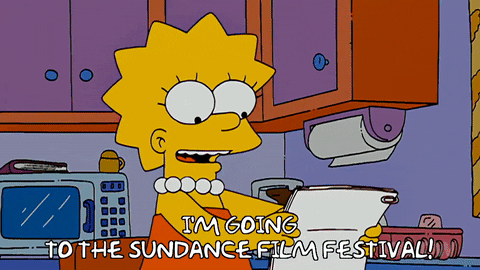 Of course, there's no wrong reason to go to a film festival. But here's what I want to know: why do you go to film festivals? I'd love to hear what you have to say.
Drop them in the comments below.